What?
Betfair offers you the facility to limit your access to certain products onsite as part of our Safer Gambling control tools. This feature allows you to exclude yourself from our products for varying periods of time depending on your needs.
You have the option of excluding yourself from:
All Gaming Products - This includes Bingo, Arcade Vegas and Macau Slots, Casino, Live Casino, Exchange Games, and Poker.
OR
Virtual Sports - This includes only virtual sports betting.
Please note that if you wish to exclude from sports betting, or if you wish to take a break from gambling entirely please visit here.
You can exclude yourself for a period of 6 months to 5 years, or permanently.
Where?
Product Exclusions can be found in the My Account Section of the site under "Safer Gambling Tools"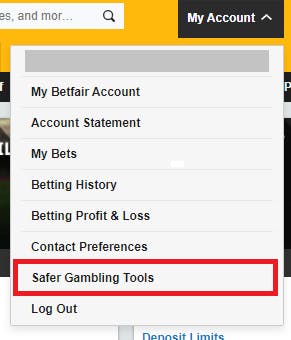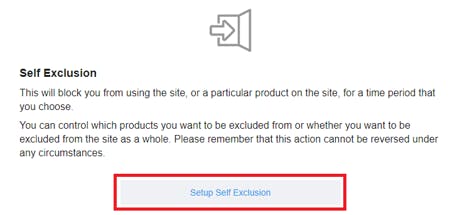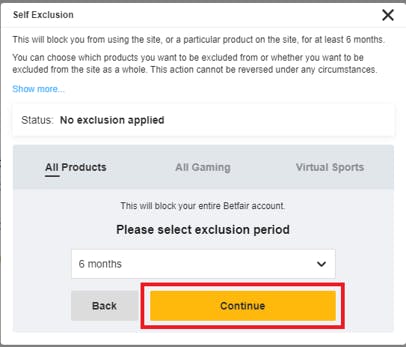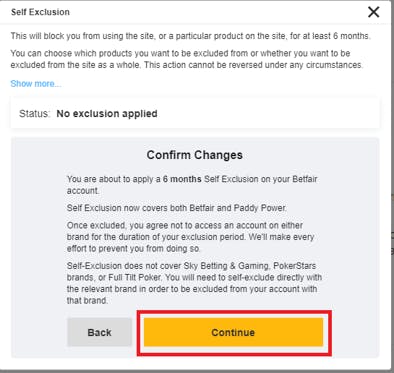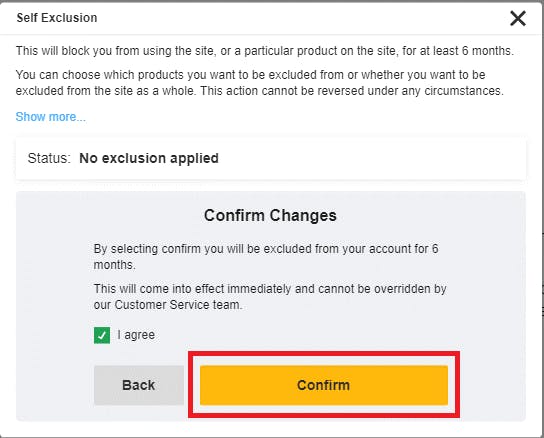 Step 1. Click on 'My Account' in the upper right corner of the home page, the select 'My Betfair Account' from the drop down.
Step 2. Select 'Safer Gambling Tools' from the drop-down menu.
Step 3. Click 'Setup Self Exclusion' underneath the self-exclusion option, then choose your desired product exclusion.
Step 4. When finished, click 'Continue' & 'Continue' to confirm and apply your changes.
Alternatively, please contact our customer support who will be able to set this for you.
Once you have applied your chosen product exclusion you will be prevented from accessing the games on that part of the site until your exclusion period has elapsed, at which point you will need to get in touch with our customer support if you wish to reactivate those products.  
Please note: Self-Exclusion does not cover Sky Betting & Gaming, PokerStars brands or Full Tilt Poker. You will need to self-exclude directly with the relevant brand in order to be excluded from your account with that brand.
All Gaming Products Exclusion applies to all online gaming products Paddy Power offers. This includes Bingo, Vegas, Casino, Live Casino, and Poker. It does not include Virtual Sports, which would have to be set separately.
Please be aware that if you apply any safer gambling tool to your Betfair account it will not automatically apply to your Paddy Power account. If you wish to also set a safer gambling tool you can do so via your Paddy Power account online or alternatively, Customer Services can set this for you.
For more information on Safer Gambling please click here.