Race Results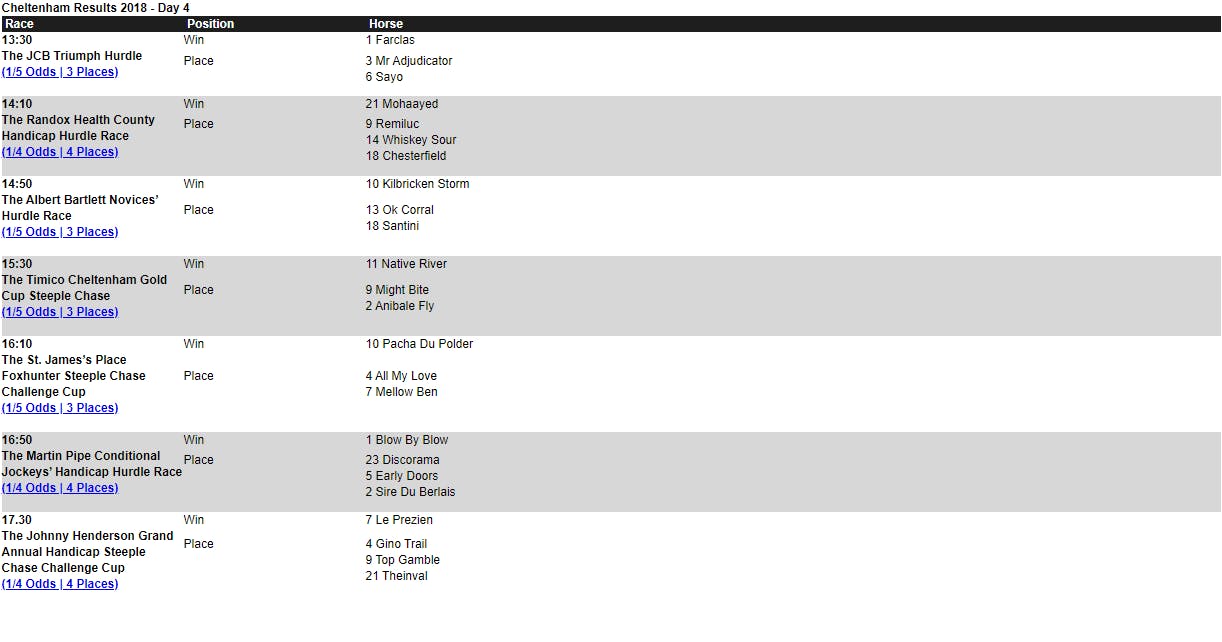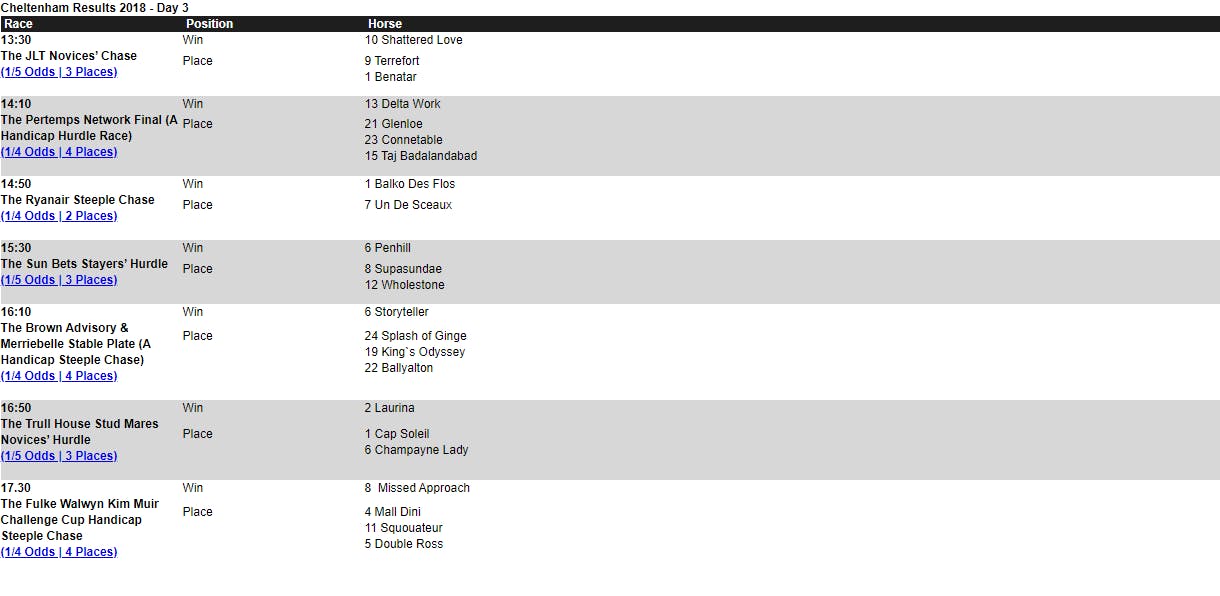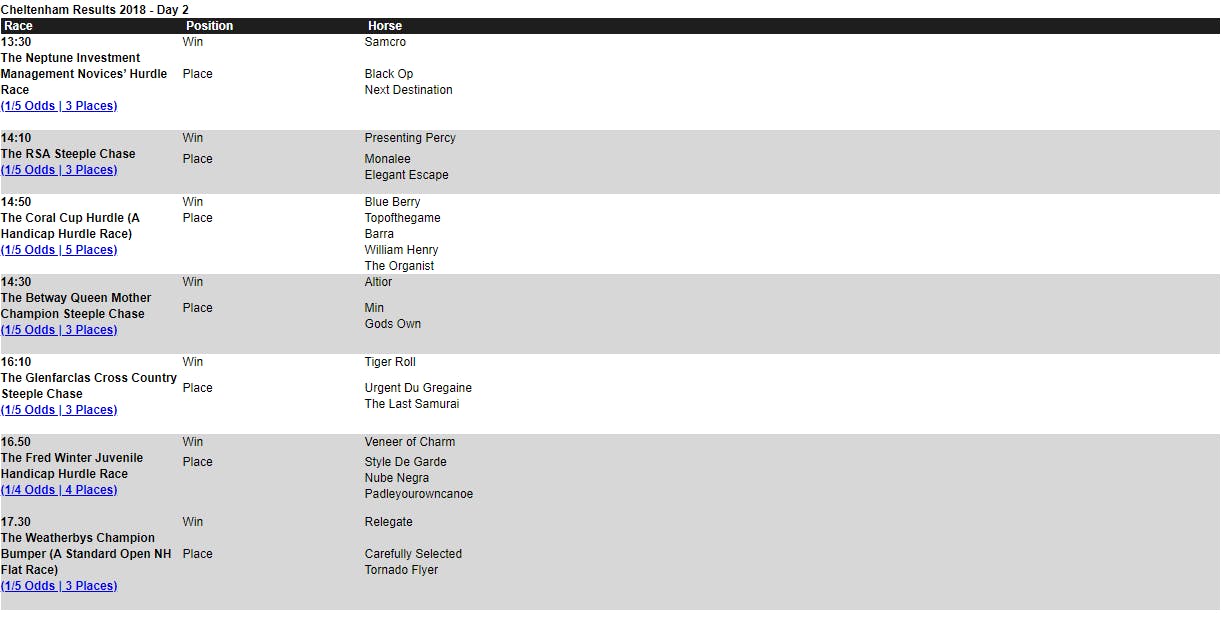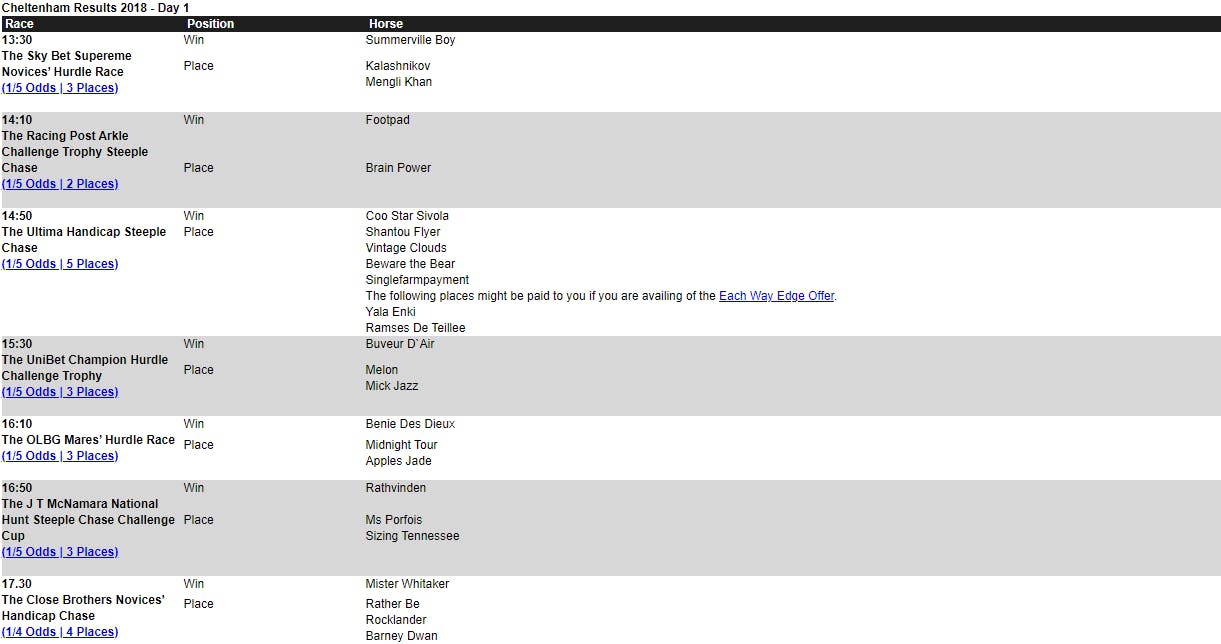 I have received less than expected, why?
Your horse may have placed rather than won.
There may have been a non-runner, which affected your returns.
You may have taken Acca Edge or Each Way Edge.
There has been a dead heat between two horses.
My horse placed, what do I win?
If you have placed an 'each way' bet or a 'to be placed' bet and your horse places, then your winnings will be dependant on the place terms of your bet.For more on understanding place terms and each way bets check here.

How can I check if there was a non-runner?
Click here for today's non-runners and non-runner rules.

I've taken Acca Edge, why does this affect my payout?
By adding  Acca Edge to your bet, you agree to a reduction in the odds should your bet win, in return for the option of your stake back should one leg lose.
More on Acca Edge and the reduction factor.
I have a winner, when will I be paid?
Congratulations! We're working on settling bets as quickly as possible.
You will be able to see your winnings in the top right of the home page, once the winnings enter your account.

If you have withdrawn your winnings you should receive them in the following time frames: