What are Betfair Points?
When you bet on the Betfair Exchange, win or lose, we reward you with points. The more you bet on the Betfair Exchange, the more points you accumulate. Betfair Exchange charges Commission on winning bets. The more points you have, the less commission you pay.

How do I earn Betfair Points?
Betfair Points are used to determine how much commission you pay when you win, which the more you bet, the less you pay and helps you win bigger. You earn Betfair Points every time you bet on a Betfair Exchange market regardless of the outcome, you'll earn  1 point for every 10 pence of commission you paid (if you have net winnings) or would have paid (implied commission if you have a net loss).
How do Betfair Points work?
For the purpose of calculating Betfair Points, your commission, or implied commission, on a market is converted to British Pounds at the time of settlement.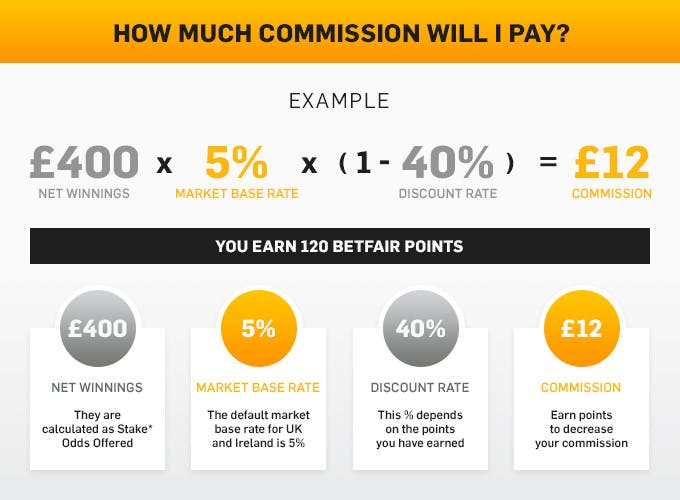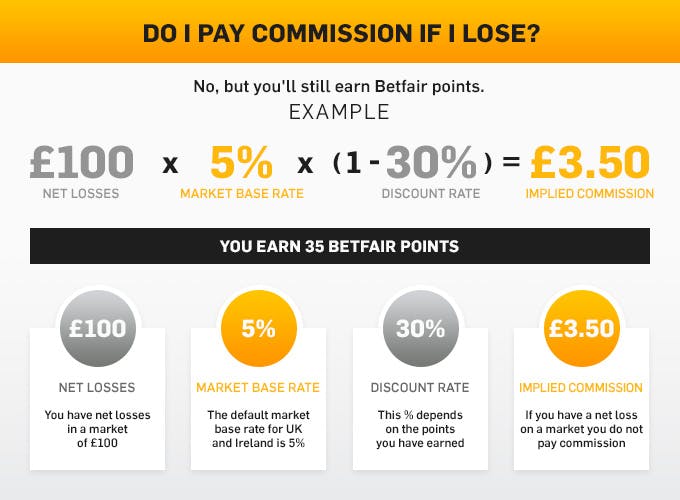 What are Betfair Points available on?
When you bet on the Exchange, you're rewarded with Betfair Points.  
Betfair Points are not rewarded for play on Sportsbook, Arcade, Casino,  Live Casino, Bingo, Poker or Exchange Games.
Freezing your Betfair Points.
When you're not betting on the Exchange, you can freeze your Betfair points to prevent a weekly 15% reduction and your commission rate will stay the same.

A Betfair points freeze lasts for one week. You earn one week when you register and one additional week every three months thereafter. You may freeze your Betfair points at any time but cannot accrue more than four unused weeks on your account.

You can bet during this time, but you will not earn Betfair points for any markets settled during this period. You may cancel a points freeze anytime up to three hours before the 15% reduction occurs (Every Sunday at 9pm GMT).

To freeze your Betfair Points click here.