If you are on the old Rakeback deal, your VIP level will be 15. In order to check what VIP level you are on, click on the 'i' symbol next to VIP on the bottom right of the Poker Client. A pop-up will appear showing you your VIP level: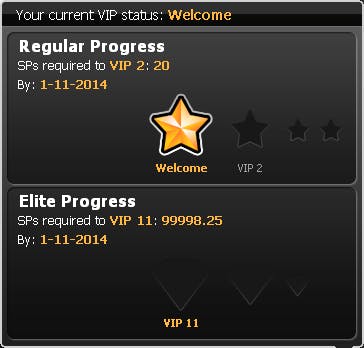 Alternatively, go to My Account, and then click on VIP Poker Points. Your VIP level will be displayed on this page:


Customers who are on the old Rakeback scheme will not be a part of the VIP Club. Should you wish to be moved to the VIP Club instead of continuing to receive Rakeback, please let us know and we would be able to process this change on your account. Bear in mind that once you have been moved off a Rakeback deal, we would never be able to reverse this change.