With Betfair, you can easily and quickly add a variety of payment methods! To make deposits and withdrawals to and from your Betfair account, you must first add a payment method.
You can add your payment method here. Please make sure you are adding a payment method that is in your name (not a third party or business account).
How many debit cards can I add?
You can add up to 3 debit cards to your Betfair account. 
How to add a popular payment method (apple pay, debit card or instant bank transfer):
Once you have logged in, click on the account symbol at the top right of the Home Page  and then click 'Deposit'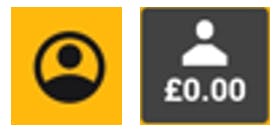 On browser you can shortcut to the Deposit Page by clicking on the Deposit button in the top right.
Alternatively you can visit our Deposit page available here.
2. If using the App, then select 'Deposit' or 'Deposit Funds'
3. Select the 'Popular' Tab to add an Apple Pay account, a debit card or 'Instant Bank Transfer' (for more information around instant bank transfer, read here).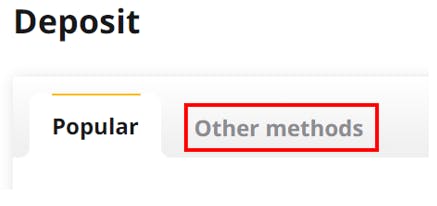 4. If you still have space to add more payment methods, you can click on the blue +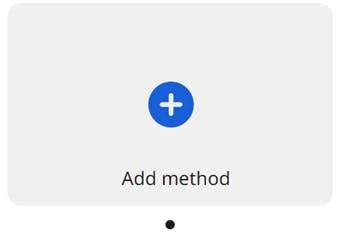 1. Select your method; for example: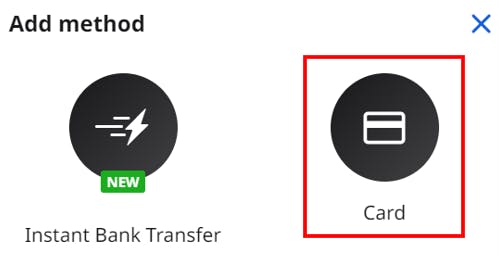 2. Add your details (E.G. card details) on the next screen, making sure the payment method you are adding is in your name. We do not accept payment methods in somebody else's name or one that is registered to a business account.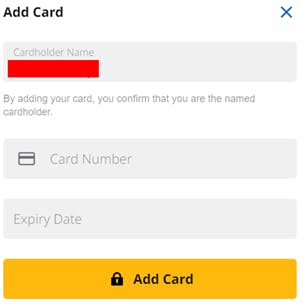 3. Hit 'Add Card' and this should then add this to your account in order for you to make deposits/withdrawals.
How do I add other payment methods?
You can add other payment methods by using them for a transaction. To do this, follow steps 1 – 3 above but instead of selecting the 'popular' tab, select the 'Other methods' tab.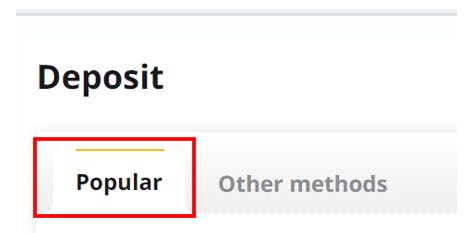 The payment methods we accept from your registered location will be listed in the scroll bar in the middle of the page.

From here you can select your payment method and follow the instructions that are added in the box below to make a deposit.
The minimum deposit amount, processing time and any associated fees will be stipulated on the right-hand side, adjacent to 'Payment Information'
You can also view more information about that payment method by hovering over the  next to 'Payment Information'
Why can I not add a card?
The card is already in use on another Betfair account.
The card number has been entered incorrectly.
The card is registered to a company and is not your personal account
Why can I not use an alternative payment method?
Your eWallet (e.g. PayPal) account has been added to another Betfair account previously. In order to recover this account and log in, read our article here.
You can't add more than one PayPal account to your Betfair account